FISHING DERBY | EVENTS | LOCAL LINKS
| 2011 | 2010 | 2009 | 2008 | 2007 |


There will be no Annual Ice Fishing Derby in 2012.
Each winter, Lakeside Market was a major sponsor to the Annual Ice Fishing Derby held on Little Ossipee Lake in Waterboro. The derby was organized by FET, Inc. in conjunction with the Maine Department of Inland Fisheries and Wildlife. The organizers have announced that there will no longer be a fishing derby and that 2011 was their last one. Click HERE for local newspaper article.
FET, Inc. is a local nonprofit organization whose mission is to promote fishing and more specifically ice fishing as a fun inexpensive family winter activity. Other major goals involve maintaining habitat and practicing ethical fishing tactics that will allow fishing to grow and prosper as a fun family orientated activity.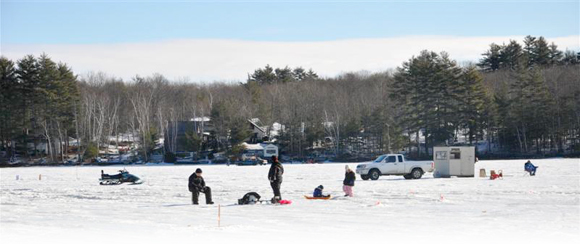 Proceeds from the annual ice fishing derby benefited HOFNOD, Inland Fisheries Division for Fish Management and Conservation of Southern Maine Waters, Waterboro Parks & Recreation and other local charities.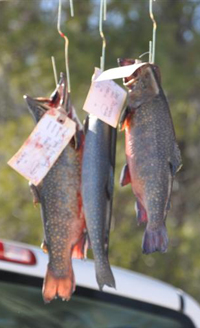 .....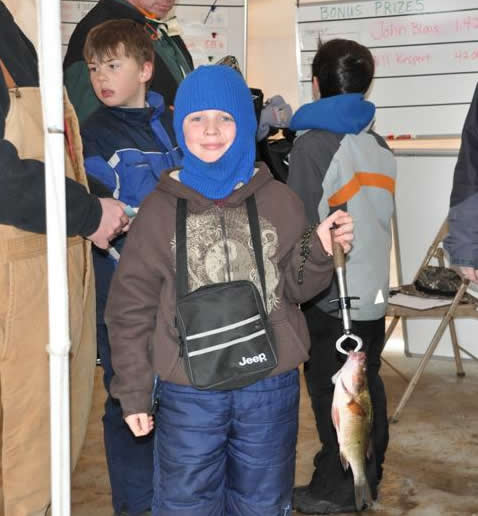 Hooked on Fishing and Not on Drugs (HOFNOD) is a state program that promotes youth and family togetherness through fishing within the State of Maine These programs focus on drug prevention, environmental education and development of fishing skills. Fishing is offered as a positive alternative to drug use while providing parents an opportunity to communicate with their children. Emily Jones is the State youth coordinator for this program. Please feel free to contact her for additional information on the program. She can be reached at 207-287-8069 or at emily.jones@maine.gov.